This project won the Silver Award "best UX website" granted by Israel Brand Award 2022, one of several our firm has been honored to receive in recognition of our work on groundbreaking design.
PROUD is a new brand of nutritious low-sugar bars and shakes for people seeking the high daily protein intake their body needs, but not willing to compromise on tasty pleasure. 
PROUD's product development is led by experienced coaches, nutritionists, scientists and pastry chefs, and its portfolio also includes collagen beauty. As a player competing in a market of mostly low-protein high-sugar snacks, Proud means feeling great while conveniently satisfying cravings for sweets any time of the day.
We've created a new identity with a complete set of catchy elements highlighting PROUD's personality, message and vibe, both for the fitness oriented as well as for those who might be too busy to bother working out, and maybe wear gym clothes just for fun, but still want to get healthy delicious nutrition on the go. 
PROUD Protein Bars come in two lines: A lighter one for more about urban lifestyle choices, and the second one with a higher protein content, intended for people who are more sporty and active. Either way, Proud's got a lot to say!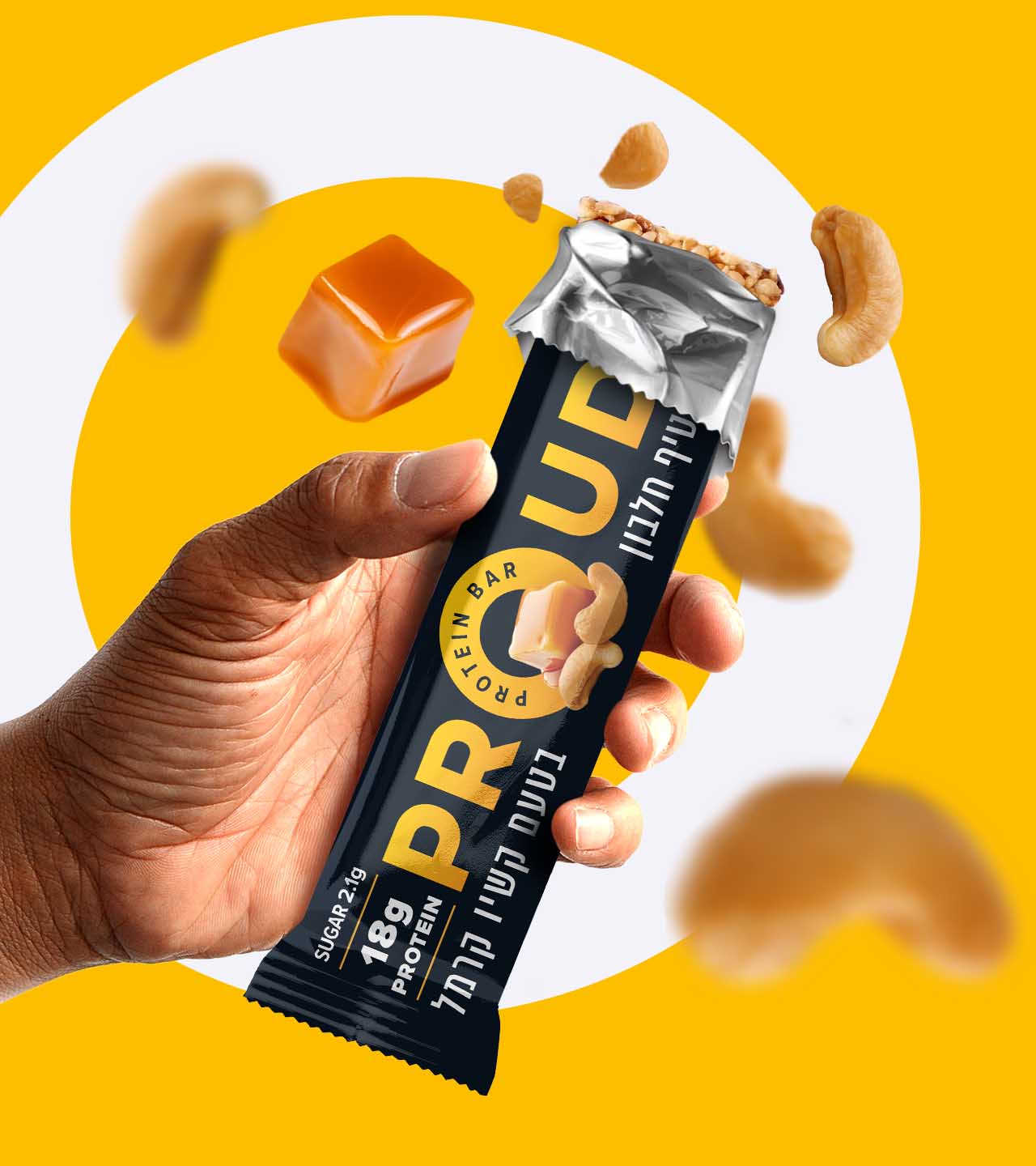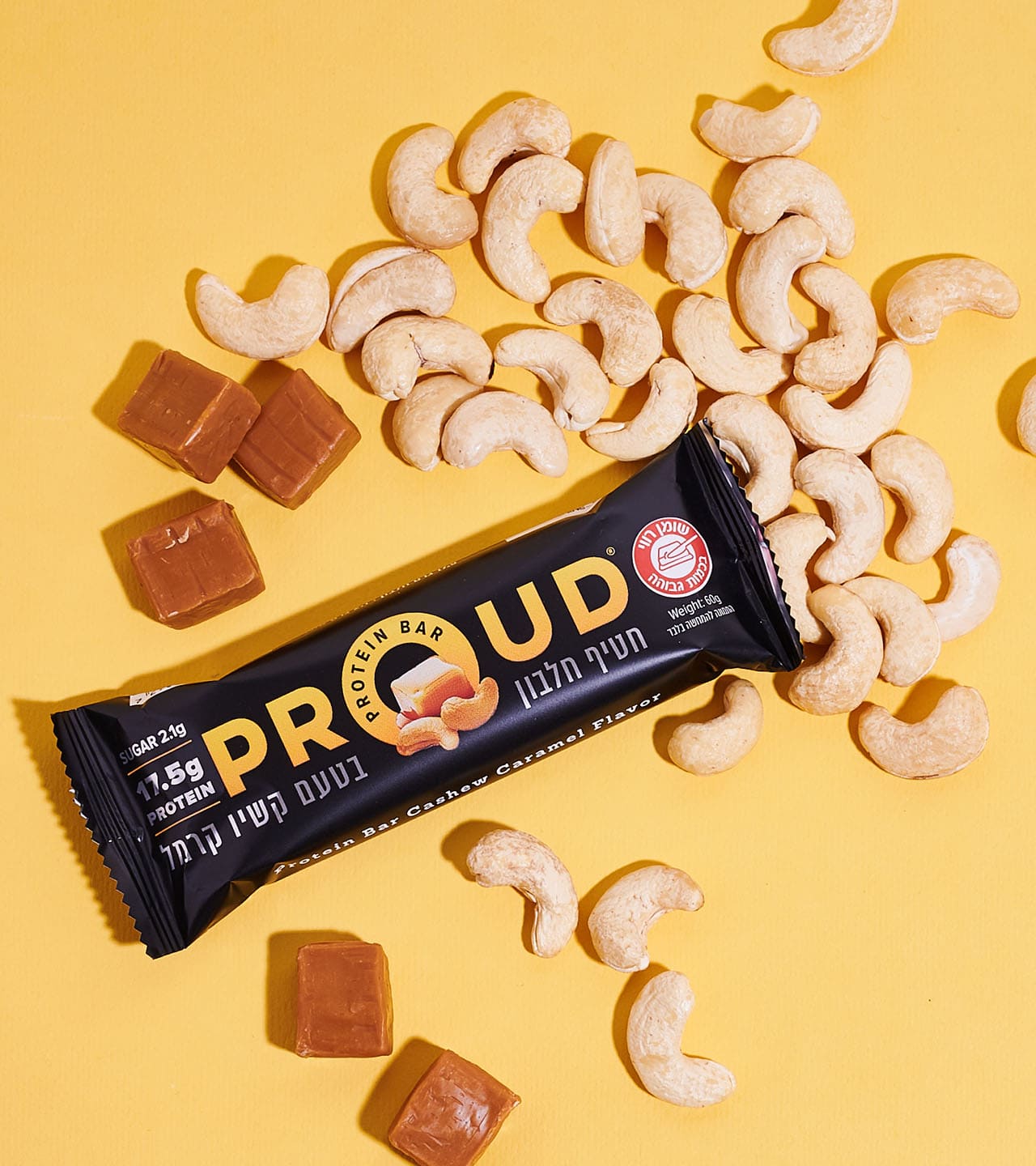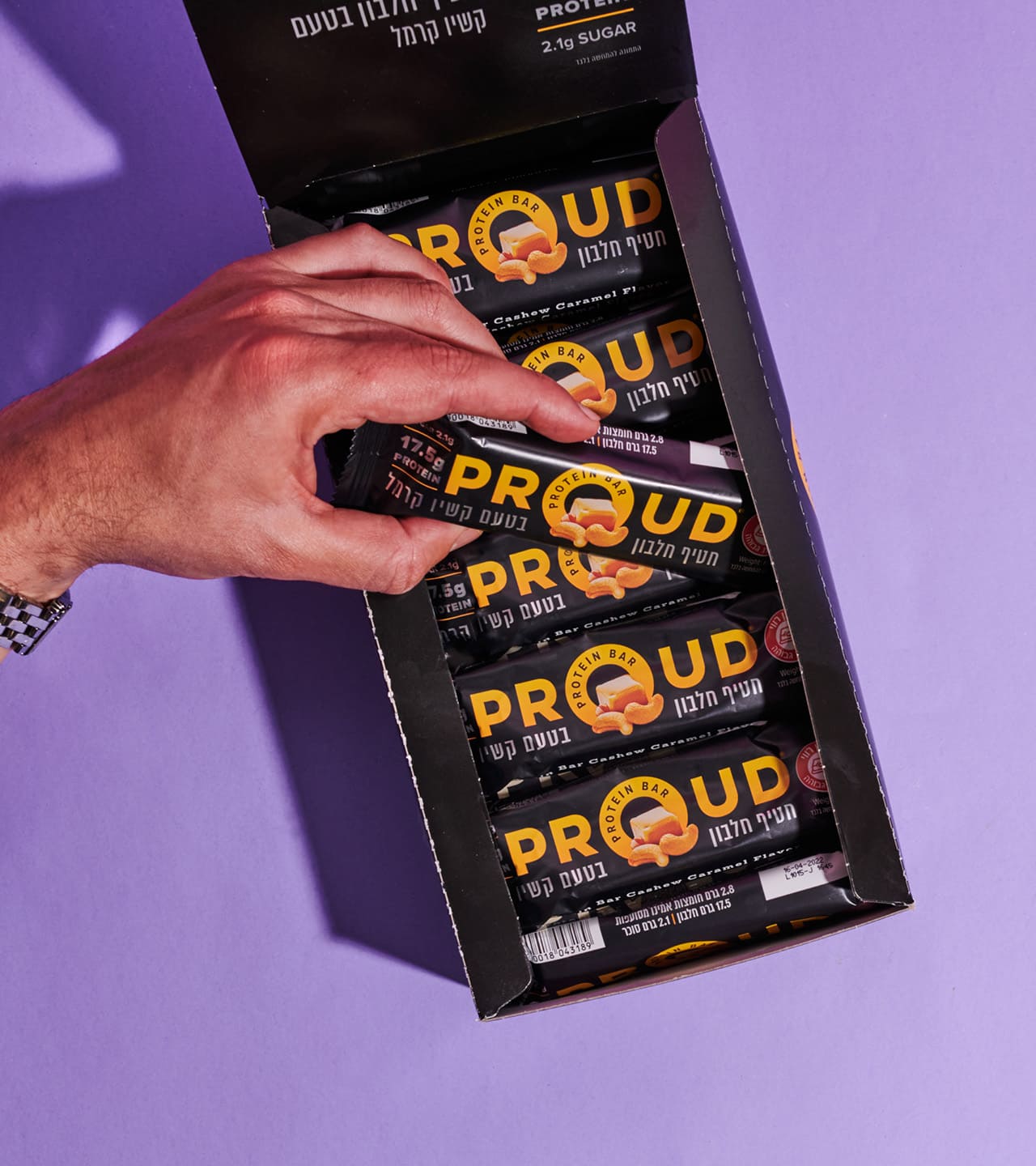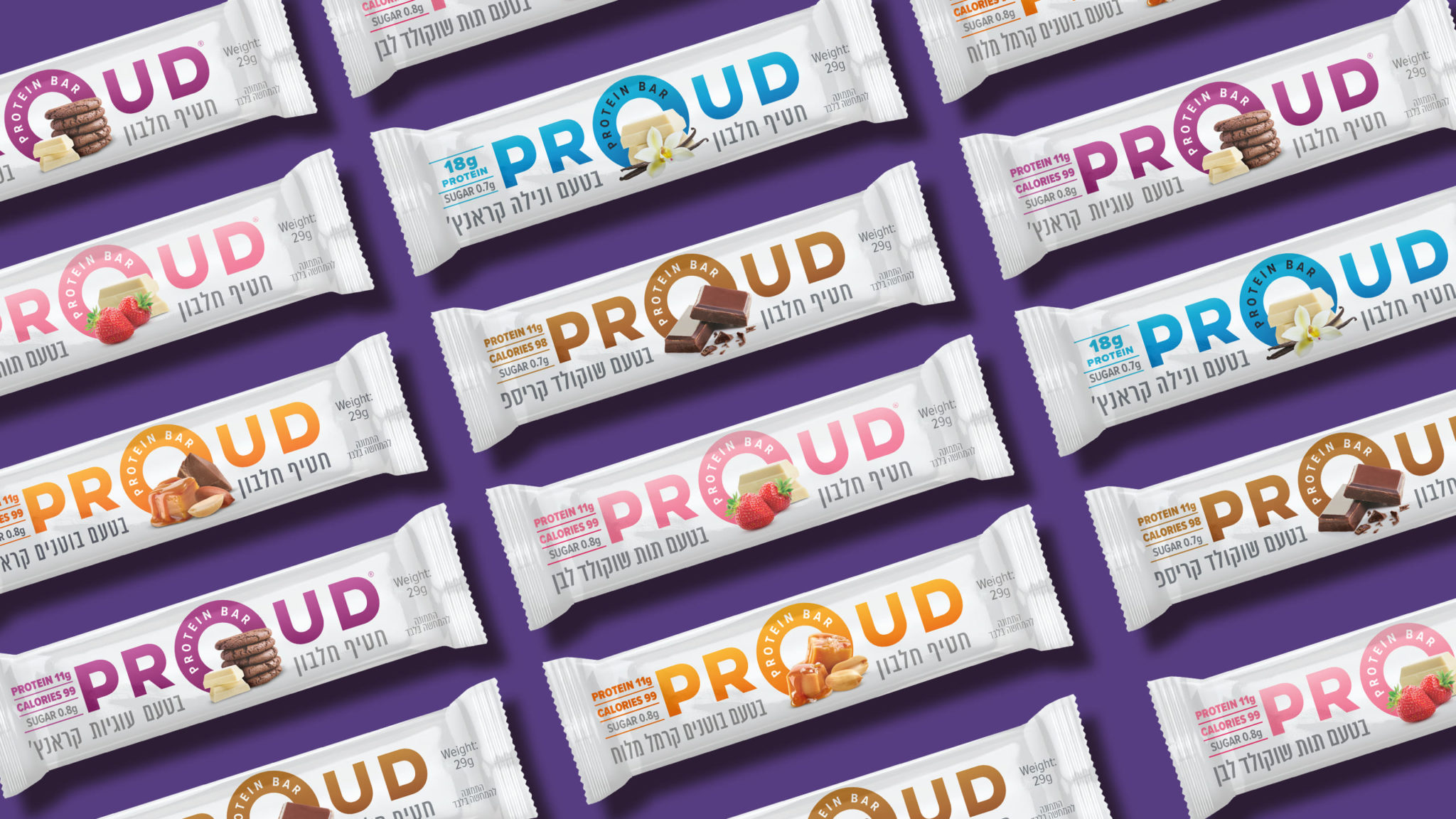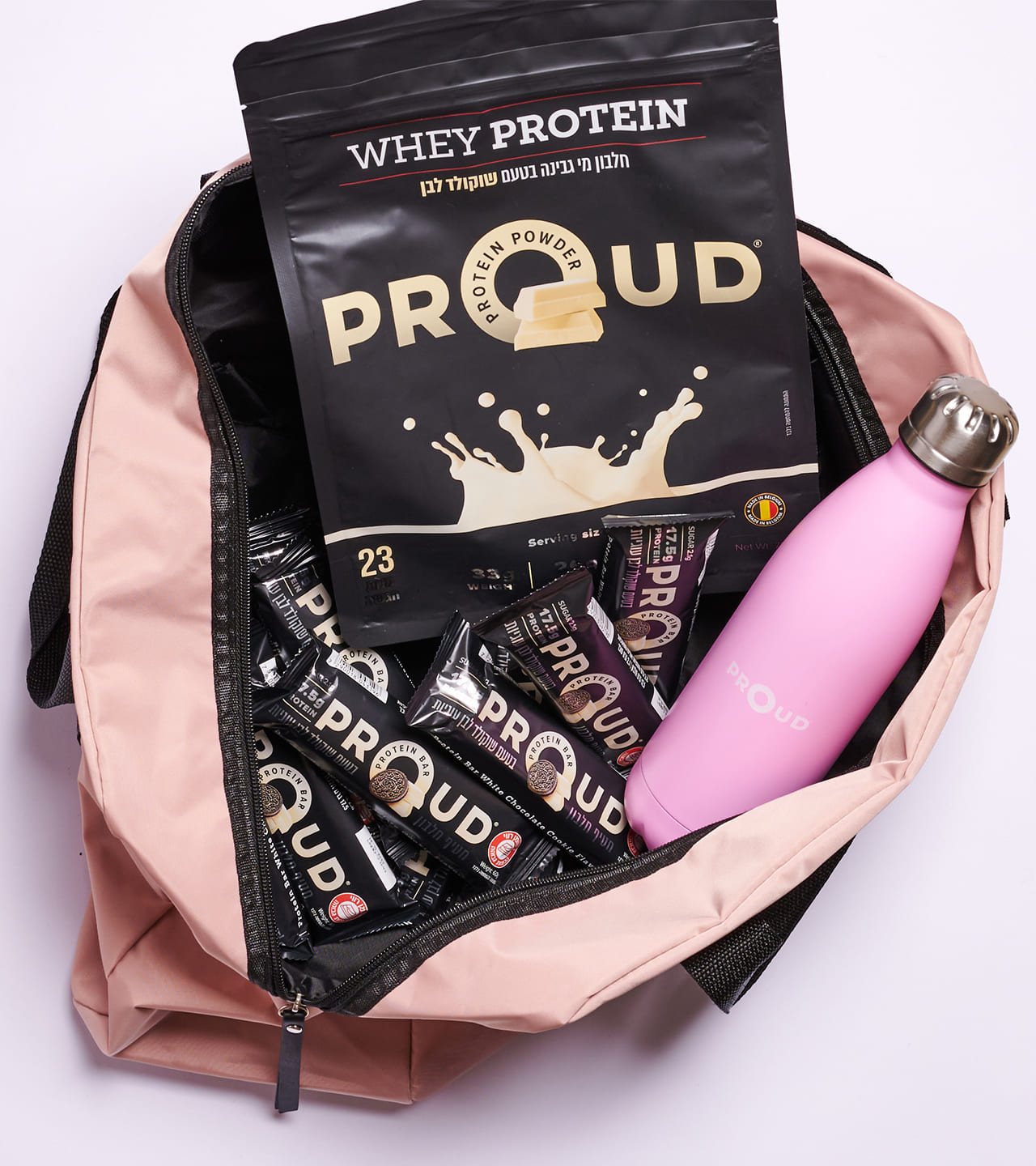 Proud's new website is as rich and tempting as the brand itself: 
A true stage for an immersive user experience. Young. Informative. Inviting. 
ATTENTION TASTE BUDS: HERE WE COME! 
We've also included a word from influencers and great, healthy, nutritious recipes that are easy to prepare using some of the Proud products as extra add-ons to yummy basics. And for those who really want to dive in… informative articles on healthy nutrition. 
What your body needs, your body gets—so be Proud!
www.proud.co.il